What is the goal of each and every business today? Easy enough – the goal is to grow your company and ensure as much profit as possible in the process. Now comes the tricky part – how do you do that? Well, there are countless ways to go about it – you need only be open to suggestions and some professional advice. Whether you will choose to follow moving industry news or invest in SEO or marketing is up to you. But I am here to tell you that such steps might not always be enough. The foundation of a quality company is the software it practices. And when it comes to the application of WordPress for movers, there is much for you to gain from it.
The impact of WordPress today
Too often do people underestimate the practicality of WordPress, thinking of it as a simple blogging platform. They easily disregard it because of this. But this is not so un-founded – the truth is that this was the purpose of WP in the beginning. However, the software has evolved as years went by, and it has now become a versatile content management system (CMS). And even though you can still use WordPress to create movers' blogs, for example, it now offers so much more. You can now use it to create fully functional websites and mobile apps to help your company cause.
The best part about WordPress is that it's easy to use and flexible enough for just about anything. That's the main reason why WordPress has grown so much in popularity, especially with professional business developers. According to a recent survey, WordPress powers over 25% of all websites on the internet. Imagine that – more than a quarter of all websites worldwide.
If you were to do some research, you would find that many of the top brands use WordPress to power their websites, including but not limited to: Time Magazine, Google, Facebook, Sony, Disney, LinkedIn, The New York Times, CNN, eBay, and more.
What are the benefits of WordPress for movers?
1. You get to keep your freedom when using WordPress
WordPress is free software, which means you are free to download, install, use and modify it. You can use it to create any kind of website. It is also open source which means the source code of the software is available for anyone to study, modify and play with.
There are currently 2600+ WordPress themes and 31,000+ plugins available for free. These can all be downloaded and applied to any website that uses WordPress. And to install WordPress, all that you require is a domain and web hosting.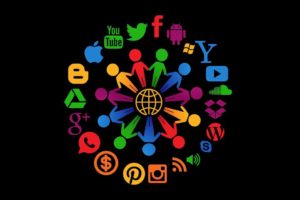 When you take everything into consideration, you might define WP as a community-oriented piece of software. The maintenance done to it is conducted by volunteers. And most of these are WordPress consultants that have a goal to grow and contribute to the further development of this platform. It might also interest you to know that this "community" is not closed off. In fact, anyone can freely contribute to the growth of WP by:
writing patches,
answering support questions,
writing plugins,
creating themes,
translating WordPress and updating documentation.
2. WordPress for movers is user-friendly and easy to learn
Today, literally millions of people implement WordPress and join this global community with the creation of their own WP websites. And the main reason behind this is because of the fact that it is so easy to use. You can find countless articles and tutorials to help you better understand and learn all you need to about WordPress for movers.
And if you don't have the time or energy to go through these guides, there are professionals to assist you. There are experienced developers for moving companies that can help get you set up. Website audits would then lead to detailed analysis and measurements that can be taken to ensure the upward progress of your conversions and income.
3. Search engine-friendly software
WordPress is written using standard compliance high-quality code and produces semantic marks up which makes your site very attractive to search engines. This is certainly something that Google values in the websites they choose to promote on the first pages of searches.
WordPress was designed to make SEO efforts easier for all those looking to invest in SEO. And if you wish to, there are plugins that can help make it even more SEO-friendly. You just need to take the time to do some research and you will see the potential it holds.
4. WordPress for movers is very manageable
Another benefit of WordPress for movers that are too busy to keep track of movers software news is that it gives you the option to update all your plugins and themes from the Admin dashboard. You will also receive notifications for any new versions of the platform, and all it takes is a single click to install it and push forward. When it comes to backup security features, there are WordPress Backups in place to help you with such needs.
5. WordPress offers safety and security
WordPress is developed with security in mind, so it is considered quite safe and secure to run any website. However, just like the real world, the internet can be a dark and risky place. there are always those looking to invade as many websites as possible. However, this can be easily managed with the help of certain security measures. One such measure is Sucuri, which you can use to monitor any potential threats and have them removed easily. So this is definitely something I would recommend.
6. WordPress for movers is practical due to compliance with different types of media
I understand how important it is for movers to include different types of media in their content. When movers use WordPress, they are not just limited to writing text. It comes with built-in support to handle images, audio, and video content. You can also use it for document or file management. It provides a visible database of all your content – everything in one place.
WordPress supports oEmbed enabled websites which means you can embed YouTube videos, Instagram photos, Tweets, and Soundcloud audio by just pasting the URL in your post. You can even allow your visitors to embed videos in comments.
Different ways to use WordPress for movers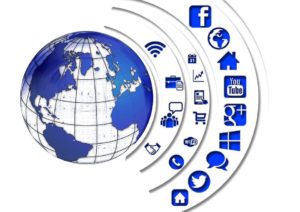 To conclude, WordPress can be used in many different ways. It is open to many possibilities. You can use WordPress as the following:
Arcade
Blog
Content Management System (CMS)
Gallery
Portfolio
Rating Website
Shopping Store
Video Collection Site
Membership Site
It is my hope that this article answered your question about why you should switch over to WordPress. The best way to experience the true power of WordPress is by using it.