Why, when, and where do people move? These are the three most difficult questions to answer in the world of moving. In fact, if someone had the answer to all of them, they would be able to monopolize the market. But what everybody tries to do is make predictions regarding the upcoming trends in the moving industry, as accurately as possible. You might find it unusual to discuss the current relocation trends at the end of the year, but it can be helpful. Why? The moving trends analysis for 2017 can help you make accurate predictions for 2018. However, do bear in mind that the peak of the moving season starts at the end of April, which is in less than six months. This doesn't leave you much time to prepare your moving business strategy. Hence, let's discuss the analysis of moving trends in 2017 in order for you to be better prepared for 2018.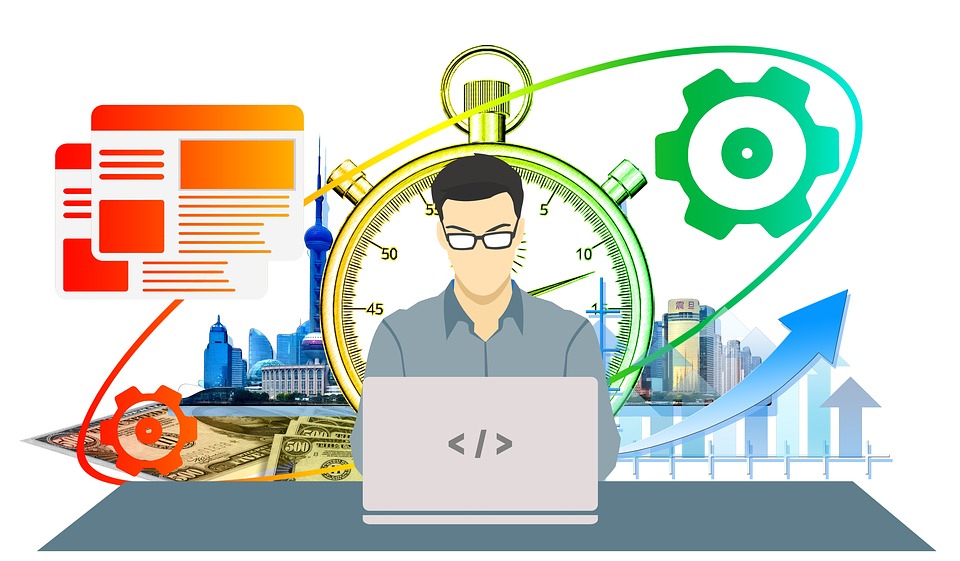 Forecasts for the moving season peak: Moving trends analysis for 2017
To talk about the moving trends expected during the peak season of the year, we must discuss the trends in the previous year, and the year before that. Comparing those results we can see what we can expect in the moving market this year. In order to achieve movers development, you should follow the movers news. That's how you'll be able to predict some moving trends and grab your competition's customers. It sounds cruel. But if you don't grab their customers, they will grab yours! Hence, we shall compare statistics from 2016 to the statistics from 2015. This will give some picture to predict the trends in the moving season to follow.
We got statistic data for our research from several moving agencies we cooperate with. Together with the official data from some credible organizations, here's what fields we made predictions for making moving trends analysis for 2017:
Moving anatomy in 2016- How many relocations were there, and what were the reasons for them.
The busiest moving parts of the year, week and hour- When were those relocations going on.
Different relocation sizes- How big were the relocations in 2016 comparing to 2015, and what's expected for 2017.
What were the starting and ending points for USA migrations- Where did people move within the USA.
The number of Americans moving during one year is at its historical minimum
But there's nothing to be worried about. People are still moving. Only that they moved slightly less during 2016 than the year before. Only 11.2% of Americans moved during last year. This is a pretty low number comparing to, for example, the 1980s when around 20% of people were moving every year. But having in mind that the figures are a lot lower during the last two decades, professional movers have no reason to fear. In fact, the forecasts show, being that the housing industry is rapidly recovering, that the number of people moving will rise in the next five years.
Given that we shall provide you with the actual moving trends analysis for 2017, we shall go to some exact numbers:
Around 50% of all people moving in 2016 moved outside of the country, or outside of the state.
42.2% of people moving during 2016 claimed they moved because of the housing.
27.7% stated they moved for family reasons.
20.2% moved for a job. 
10.2% that left had some other reasons for their relocations.
Talking about moving trends analysis for 2017, the most important reasons for moving won't change.That could show the moving agencies where to search for new customers. The number of relocations is expected to grow in 2017.
When were people moving in 2016, and what are the predictions for 2017?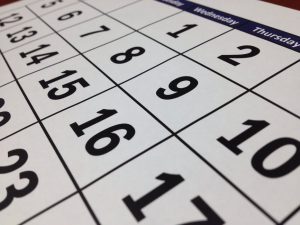 The moving trends analysis didn't show great changes discussing the time when relocations were conducted. As you could expect, Friday was the busiest day of the week with 19.7% moving that day. Nothing too weird. People moving on Friday have two-three days to do everything and prepare for the work week to come. The most attractive days after Friday were Saturday(17.9%) and Monday(17.2%).
Talking about the months, June, July, and August were the busiest months for moving companies. 14.1% of people conducted their moving during June, 12.6% moved in July while 11.5% relocated in August. Summer repeats to be the most attractive season for moving people year after year.
Standardly, May is also an attractive month for moving. In 2016 10.5% moved in May, using spring to relocate. What did change was the percentage of those moving during the summer? Being that more Americans chose to wait for summer to finish and move during the fall. 8.5% moved during the September and 8.1% picked October to be the best for their moving month.
It is predicted that the figures you just read are going to remain the same in 2017. There could be slight changes, but no significant change is expected. May is the start of moving season, while summer is predicted to remain the most attractive for moving people. Talking about the days, maybe some number of people will choose to move on Tuesday and Wednesday, having that the prices are lowest in those days. Still, Friday will almost surely stay the most attractive day for moving in 2017.
The sizes of relocations
On the contrary from the fact that fewer Americans moved in 2016, the average size of relocations increased. It seems to be the trend now. Being that that appears to happen every year for the last several years. This is maybe the most important reason why the revenue of the moving companies rose even though the number of relocations fell. Moving trends analysis for 2017 shows that this is going to continue. Good news for professional movers!
Here's what were the sizes of homes people moved in 2016:
8,4% – studio
25.2% – 1 bedroom
23.4% – 2 bedroom
16.9% – 3 bedroom
10.4% – 4+ bedroom
15.7% – Partial move
The most important information is that the number of 1-bedroom relocations reduced more than 14% in 2016! And the trends show that in 2017 the size of relocations will remain to grow. Being that people look to buy bigger homes.
Where were people moving in 2016?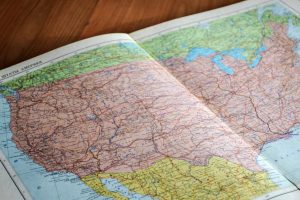 Talking about the locations, the trends remained the same in 2016. For example, New Yorker's still love moving to California. On the other hand, Californians commonly move to Washington Therefore, people move from western to the eastern coast, but also in the opposite direction.
Here's what states were trendy for relocating to in 2016:
California
Florida
Texas
New Jersey
Illinois
Talking about the cities, here are the top five picked by 2016 moving people:
Moving trends analysis for 2017 shows that it's most likely that the top 5 states we mentioned will remain the most desired destinations for moving to. There could be some changes in the most desired cities. But those changes would rather be in the position among the top 5 cities, then to expect that some other city will jump and change the names in the top 5 lists. At least that's what we predict based on the research we did to create this moving trends analysis for 2017.
Plus, a certain amount of people will surely move to one of the top 10 best cities for living in the USA. So it could be interesting information to know for professional movers.
The new trends in global mobility
After we discussed the trends in 2015, 2016 and 2017, we must say a few words about the global trends. There are changes in overall migrations every year. Some of them are happening due to a difficult political situation, others for different sorts of discrimination, yet others because of war etc. We won't be discussing these kinds of trends, given that you can learn about them by following the regular news.
What we will be explaining are the trends caused by the economy. Those are the trends that last for a lot longer period of time and influence the movement globally. We won't be talking only about changing the address due to change of a job (although there is a significant percentage of people moving, for this reason, more than 20%). But we will discuss different aspects of relocations for a better life. What are the strongest global mobility trends nowadays:
Moving for a higher salary

The money influences so many relocations

People might be satisfied with what they do. But, at the end of the day, what counts is the amount of money they bring home. Hence, many people decide to change their residence when they get a chance of being paid more. These trends are practically the most important for this year and for the years to come. While doing our moving trends analysis for 2017, we didn't get the results showing that people are currently moving for a better salary that much, although the current levels are significant too. However, plenty of other people we talked to said they would accept to move to another place if they got a higher salary. Given that the economy of certain countries is getting stronger on a daily level, you must take this important factor into consideration while creating the next marketing or sales strategy for your moving company.

Seeking for a more comfortable life

This is connected to a previous reason but also influenced by other factors. I mean, having more money to buy goods and services surely is the reason number one to change your residence. But there are other reasons. Such as lower costs of living, more chances to spend quality time with family, less time spent in transportation etc. Therefore, do your research and find out what cities are superior, and which ones are inferior for the aforementioned criteria, and you'll have a map of future migrations in the USA and worldwide.

Searching for a better education

Sure, money isn't everything. But it makes our life better. So it influences the relocations too. One of the reasons why people will migrate in the years to come is seeking a better education. It's not directly connected to making more money, but it certainly makes it easier to get a better and more paid job.

Better opportunities for your children and your spouse

This is the reason that summarizes all of the three aforementioned factors why people change their location. Moving to another city, state, or even continent is almost 100% influenced by a better life pursuit. Therefore, it's not enough that only one spouse has a good job, or only one child has a good chance for education. Families especially have a difficult task to decide where the next home destination should be. Families must find a city that has good job opportunities for both husband and wife, as well as great schools for all of their children. Hence, it would be nothing weird to see a family moving somewhere else even if one spouse had a job with an enormous salary.
In the end, we want to say a few words about the moving analysis. It's good that you took time and checked out our moving trend analysis for 2017. But it's surely not enough. You must keep following the trends in the moving world, and we shall do everything to keep you informed! For example, one of the greatest trends in the moving world is that the best moving companies are implementing the moving quote calculator on their website. And the customers are delighted with a chance to get a moving estimate directly on the website. Would you be interested in delighting your potential customers and getting the leads easily by providing them with an accurate moving quote?