Days go by and time keeps going no matter what we do. Progress and technological advancements wait for no man – it's just a constant push forward. If you want to develop your moving business in the best way possible, you need to be informed. And by informed, what I am referring to is for you to be aware and knowledgeable about current trends in your industry. One such example would be gaining an insight into what the best apps for moving available on today's market are.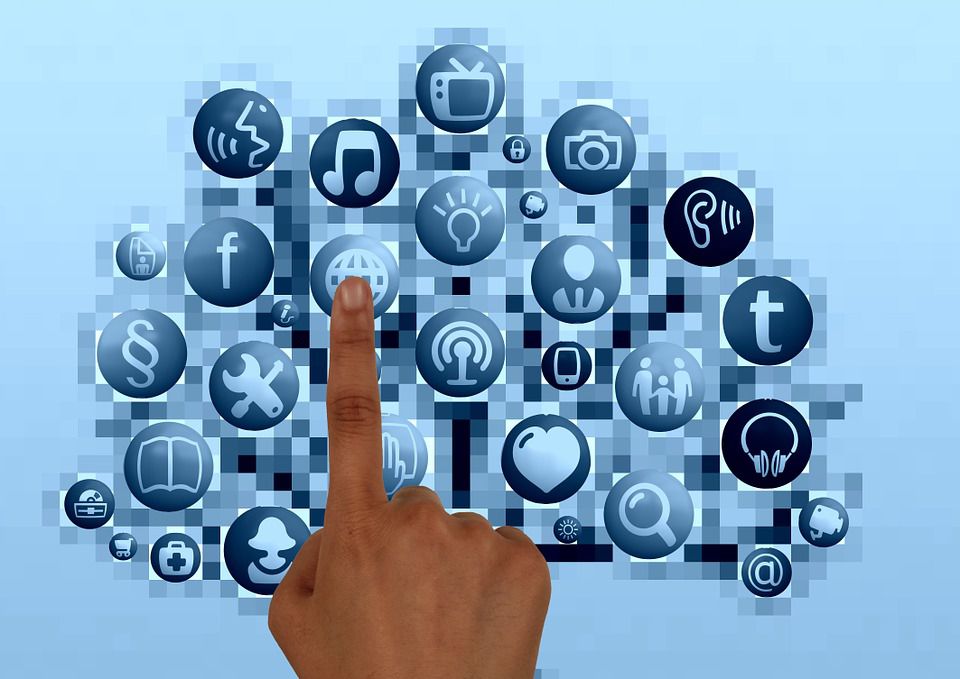 Why is knowing the best apps for moving important for you
Given that most of your clients nowadays use smartphones, it might prove useful to understand the applications they use when looking to secure moving services. The most obvious reasoning behind this task is smart business. If you know the applications people are using, it will be easier for you to develop your moving company software accordingly.
The other logical aim is that if you are interested in growing your business using marketing plans, you need to know on which areas and customer groups to focus. And the best way to do this is by understanding which people are using these best apps for moving and for what. That way, you make it easier to target those specific areas or services and lead clients towards your company.
Which are the best apps for moving today?
Moving is a headache and this is no secret. It's a long and complicated process that asks for a lot of your time and effort. Plan everything, make an inventory, purchase packing supplies, change the address, clean your old and new home…the list goes on and on. But that's where modern technology comes into play to make everything much easier and simpler and to also help you grow your moving business.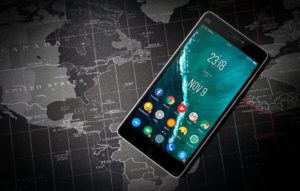 Whether it's choosing the best mover for you or learning about full-service packing and doing inventory, there is an app for everything. So here are some of the current best apps for moving that people are using to give you a better general idea of what to look out for:
Unpakt
This is an app that allows you to book, manage and pay for your moving services. It takes out the need for tiresome request forms and multiple calls to moving companies for estimates. This way you can simply enter your relocation details into the app and get moving prices for cities across the USA.
And if you were looking for your own solution to replace this app, you might want to look into the option of installing an instant moving quote calculator. It might not give results for multiple states, but it will give exact prices for your potential customers.
TaskRabbit
The Tasker is here to help you get your home or apartment ready for relocation. It offers you the option of scheduling home repairs, deep-cleaning, and furniture disassembly. And these services are offered in most major cities. On the other hand, you might be inclined to cover some of these services as a mover, by adding Handyman or Cleaner to your list of offers.
MagicPlan
The purpose of MagicPlan is an interior design of your living and workspace. How it works is that you take pictures of your new apartment/office before the move and create detailed floor plans. These floor plans then allow you a 3D perspective of the space. And so you can decide where to put your furniture and plan out the overall look of your new home.
Wunderlist
Wunderlist is among our best apps for moving lists because it is a fantastic planning tool. What it does is give you the option to:
create to-do-lists
set deadlines
schedule reminders
share lists with friends and family to help you during the relocation.
And you can then delegate certain tasks to certain people that are helping with the move. Basically, it is a great planner to simplify your relocation.
Sortly
This is a digital organizer designed to help with packing. The app is used to take inventory of your belongings as packed in boxes, so as to not lose track of what you put where. Whether it's your favorite shirt or your favorite book or a tool, you will know where it is. And with a premium account, you can even label your boxes with QR codes. You then access the account online and export lists via PDF or Dropbox.
Internet Speed Need Tool
This might be confusing as to why we are including it into best apps for moving. After all, this is an app that helps you determine the speed and strength of your ideal Internet connection. But that is exactly what makes it useful for moving to a new place. Different locations have an effect on the Internet connection, and you might need stronger or faster speeds for when:
Your kids play video games
You upgrade to a smart TV
You work from home or start an online business from home
Postmates
Postmates give you the option to order food and groceries from virtually any store or restaurant in town. So you receive a precise and efficient delivery right to your doorstep. This not only saves you time while unpacking, but it also saves you the trouble of getting lost while searching for a place to eat in your new neighborhood. And the best thing – it's available in over 200 cities.
Nextdoor
This is yet another one of the best apps for moving to a completely new city. It gives you the chance to socialize with your future neighbors. The best part is that this private social networking app connects over 145,000 neighborhoods. So whether it's finding a babysitter or a car-repair shop, or even checking out the overall rating of the neighborhood, you will find everything on Nextdoor.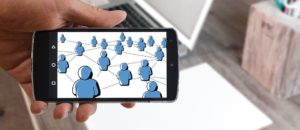 Thumbtack
Thumbtack enables you to find and hire all types of professionals throughout the US. House cleaners, painters, carpenters, home security etc. – all these and more can be found on Thumbtack. And this is something you need to have when you relocate to a new area or city.
To conclude our presentation on best apps for moving
Even though these apps do make moving much easier, they still can't replace the services of professional moving. So expert movers have nothing to fear, but if they are smart and ambitious, they will use these apps to their advantage. Because whether you are moving around the corner or across the country, technology is here to help make that process a whole lot easier and simpler. Remember that and invest your money and time smart.