A Customer Relationship Management system (or CRM for short) is a client-oriented system with the goal to retain existing customers, find new potential ones and win back past ones. It is a system that uses a unique piece of software to facilitate the collection, organization, and management of information about customers into one central database. Today, we revisit and expand on the topic of the benefits of CRM software and how it can be applied to the moving industry.
It's astonishing
how many movers out there are not using CRM software to run their business. There are many mobile parts in the moving industry, so it's crucial that you have a centralized place to store confidential information about your clients and leads.
So if you're on the fence about getting a moving company development software installation, here are some benefits of CRM software that might change your mind.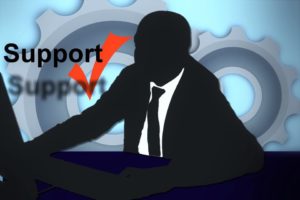 The overall benefits of CRM software for movers
The collection and organization of customer-related data is a full-time job. And as such, investing in software that can make things much easier is more than productive. CRM is a top-of-the-line tool which is a must for any business that wants to take customer satisfaction to the next level. The goal of CRM is to help you identify, understand, and assist customers. And this is a sure way for you to never lose revenue due to incomplete data. So here are some main benefits of CRM software that can definitely contribute to the professional development of your moving business:
#1: Improved Informational Organization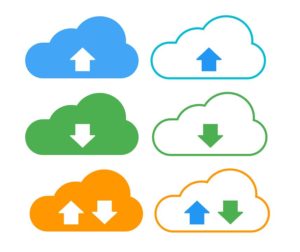 The deeper the connection you establish with your customers, the better. That way, you'll be able to provide them with the kind of positive experience that pays off. The contact they have with your business should be:
Identified
Documented
Recorded
Only by doing so will you be able to
For this to happen, you need to replace sticky notes and filing cabinets with advanced organizational software. You have to invest in technological solutions that can accurately quantify and categorize data for easy future reference. And not only that, but it should also be accessible to all departments within your moving company.
Well, one of the benefits of CRM software is to make this possible. It allows you to store a vast list of customer and any critical information regarding them. All the information is stored and made accessible due to the cloud. So no matter who ends up helping the customer, they will all have the same data instantly available. As a result, less time and effort is wasted on both sides.
#2: CRM for Enhanced Communication
CRM makes it possible for employees to maintain consistency in the quality of the services that they offer. And they can accomplish this by having access to the same customer data. Clients usually have a main point of contact, but what happens when that contact is not available for some reason? The clients can't be put on hold – they need to continue working with someone else. The issue is that many clients will feel frustrated with the prospect of "starting fresh" with someone who is not familiar with their preferences and issues. CRM solves such situations because it provides detailed customer information to anyone who replaces the original point of contact.
It's the infrastructure that CRM creates that can build a strong internal communication system between different departments in your company. And once united under a common banner and in possession of the same shared knowledge, your teams will be better in sync, making them more efficient on all fronts.
In the end, it matters not who is currently assisting the client, because everyone has access to the same information. Another useful enhancement is that the benefits of CRM software are not limited to the office only. Given that CRM is cloud-based and accessible from any device, you can access the information from anywhere.
#3: CRM Improves Your Customer Service
Time is a commodity in the modern world, for both business and customer. Thus, customers expect a quick resolution to any issue that might occur. Otherwise, the business risks losing those customers due to slow reaction time. That is never the case with CRM software implementation. As soon as the customer contacts your company, your representatives can pull up all relevant information about that client. That includes: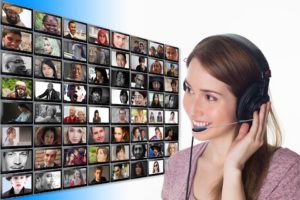 previous purchases
general preferences
all other miscellaneous information
In many cases, your more experienced representatives will be able to locate a solution within the first few minutes. And this is all thanks to an accessible database of potential issues, past information, and history. Should a solution not be readily apparent, you can bring in other representatives. Or you can even crowd-source for answers through customer portals – a simple matter. With the benefits of CRM software in play, improving customer support becomes a walk in the park.
#4: Automation of Everyday Tasks
The task of a salesperson is never as simple as people make it out to be. Making a person commit to the product and services of your company is rarely easy. And this task is one that requires careful planning and organization of smaller tasks. Only then can everything function properly once the actual sales pitch begins. Forms need to be filled out. Reports need to be sent. Legal issues need to be addressed. All these chores are a time-consuming yet vital aspect of the sales process.
One of the benefits of CRM software installation is that it takes off the burden of many of these tasks. As a result, your employees are relieved of the everyday stress, all thanks to the magic of automation. And so, they will be able to focus more on closing leads and finding suitable moving solutions for the customer. All the while, the CRM will take care of the other details.
#5: Greater efficiency for multiple teams
With the use of CRM software, you are able to create a central database for emails, appointments, documented communication, and phone call listing. And you and your team can find all this in one easily accessible place. Once you have such information at the palm of the hand of your team, internal communication and productivity become much simpler.
Sales, marketing management, and customer service teams can share valuable information about clients to continue to funnel them down the pipeline. And all this goes towards the desired result of closing a sale, knowledge of new products, or excellent customer service. You end up creating a game of tag, where each member can tag one another to close the deal. As a result of this, different departments get the chance to work together towards the completion of a common goal – maintaining and improving the quality of service.
#6: Improved Analytical Data and Reporting
You should not permit miscalculated data to degrade the services you provide. And with the benefits of CRM software, this is no longer a possibility. CRM systems store information in one place, which leads to an improved analysis of the data as a whole. Easily integrated with different tools or plugins, you can generate automatic reports to maximize your time.
To gain quick access to relevant data, you have the option to personalize your CRM dashboard. That way, you can organize customer information, performance reports, sales figures, and optimal goals to fit your unique perspective. And by doing so, you will enable yourself and others to make informed and effective decisions to reap the rewards in customer loyalty and long-run profitability.
#7: With CRM by your side, you are able to understand the customer better
The interface of a CRM has many themes, but basically the same purpose. With it, you can gain insight into the habits of your customers – explore their:
purchase history
calls to customer services
past complaints
demographic data, etc.
One of the crucial benefits of CRM software is the profiling capabilities it provides companies with. The better you get to know your customers, the easier it will be to predict what they expect. And once you get that nugget of information, it gets much easier to predict potential issues before they occur.
#8: CRM helps teams make better decisions
In addition to offering all that additional insight into customers, CRM software can also provide people with the knowledge needed to make the right decision at crucial moments. The mere evolution of customers on a dashboard from leads to customers can provide staff with the insight they need to choose how best to approach them.
The end result is better efficiency for your agents' day-to-day activities. They won't be wasting brainpower pondering what next step to take – they'll be busy taking it.
#9: It boosts lead development and growth
Just like it offers you the chance to monitor and collect data about customers, so CRM offers the chance to track leads. With proper lead management on your side, you can easily track where your leads are coming from and react instantly to bring them into the fold. Having a database for all your lead profiles can provide you with information relevant to converting them into clients:
Contact information
How they came to your website
Any other relevant context that they researched
#10: You can also retain customers as one of the benefits of CRM software
In their effort to find new customers, companies often overlook the importance of keeping old ones. And this is especially common in the moving industry, where a single customer won't have need of services as often. However, you have to focus on reducing your churn rate in order to gain new customers and create a strong brand and bond. One of the main focuses of CRM software is to help retain customer through long-term relationships with them.
By using a central location for communication, CRM offers you the opportunity to interact with customer via texts, emails, online forms, social media, etc. Sometimes, showing a little care can take you a long way, and CRM enables you to accomplish just that.
The summation of all this talk about CRM
Despite all the benefits of CRM software that we explore here, the biggest one remains the simplest one. Not so long ago, the concept of using CRM software was something that only large corporations could pull off. Now, all that has changed and we are faced with the use of CRM by companies both big and small.
Whether you have a customer base numbering in the hundreds or one going past a million, CRM software solutions will help take your business to the next level. With an aim to streamline your business efforts and expand your customer base, good CRM can be one of the most effective tools in the arsenal of a company. So make sure to explore it and implement it wisely, if you wish to succeed.